So i'd really liek to do this cosplay now I think

(See bloody roar group cosplay thread) so i'm officially putting it as a cosplay in progress woot woot!
Uriko is: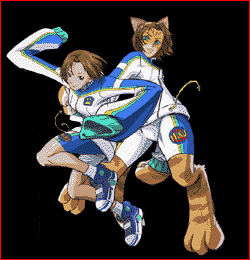 Which means I only really have to do a partial fursuit, phew. And I can probably get away with tiger stripe tights instead of fur, esp since her legs don't look all that furry

Not decided which costume to make yet...she has several
This is the only partial fursuit cosplay Iv'e found of her, and I do really like it tbh, I think the paws are adorable!
_________________